Ofsted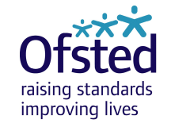 Note: Pen Mill School converted to Academy status in October 2012.
Ofsted 2010
The school underwent a full Ofsted Inspection in November 2010 and we were awarded Outstanding status.
We are delighted with the report, which emphasises all that we value with regard to the good provision for children's learning. All of the recommendations were those highlighted by ourselves prior to the visit. The report focuses on overall effectiveness, achievement and standards, personal development and well being, quality of provision and leadership and management. All areas have been highlighted as good, with many strengths being praised. During their visit the Inspectors commented on the fact that the school is improving at a rate raster than the national average and how impressed they were with the children's behaviour.